How to Check Your Consignor Earnings
Consignors, especially first timers, did you know you can check your sale record? Every night after the sale closes, we upload the sold items. Most Consignors enjoy the daily peek into what cash they'll have in their pocket on Saturday!
To check your sale's record, start at our website. You can find the menu at the bottom of any and every page. It's the same place you selected to enter your items when tagging:

After logging in, select "View Your Sold Items".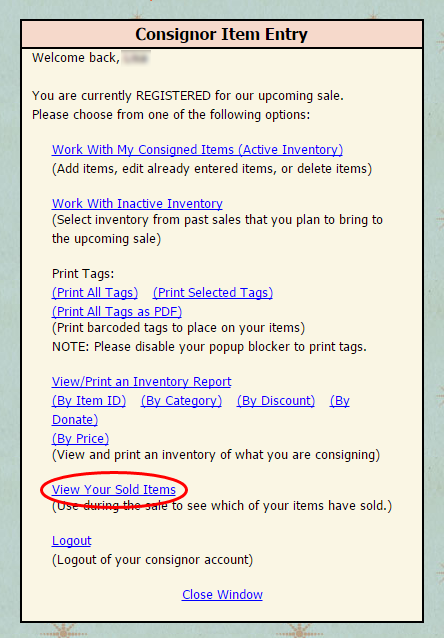 It will take you to your sales report.
Check back each night of the sale to watch your earnings grow!