Blogs - page 14
Today on the blog, Amy from Gabriel's Good Tidings shares 10 reasons to consign at Boutique For A Week's Spring 2017 Sale.
Registration is open for our Spring 2017 Sale. If you haven't registered yet and feel uncertain about consigning at Boutique For A Week, this post is for you!
We changed our Pick Up procedures last sale! The changes are still in effect this sale.

The success of our previous Mom's Night Out events inspires us to keep bringing it back! We love spending Wednesday's extended shopping hours with you. Mom's Night Out is tonight, September 14th from 8:00 p.m. until 10:00 p.m. We are restocked and ready for you!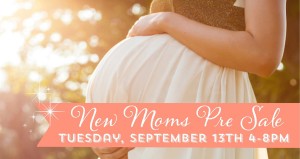 Consignors, especially first timers, did you know you can check your sale record? Every night after the sale closes, we upload the sold items. Most Consignors enjoy the daily peek into what cash they'll have in their pocket on Saturday!
We love our Vendors and want you to see all the great products they offer! To motivate you to spend some of your shopping time with them, we've created a game.
Drop Off starts tomorrow for our Fall 2016 Sale! We are so excited to see all our Consignors again (or for the first time).